Posted at Jul 15, 2017 5:09 pm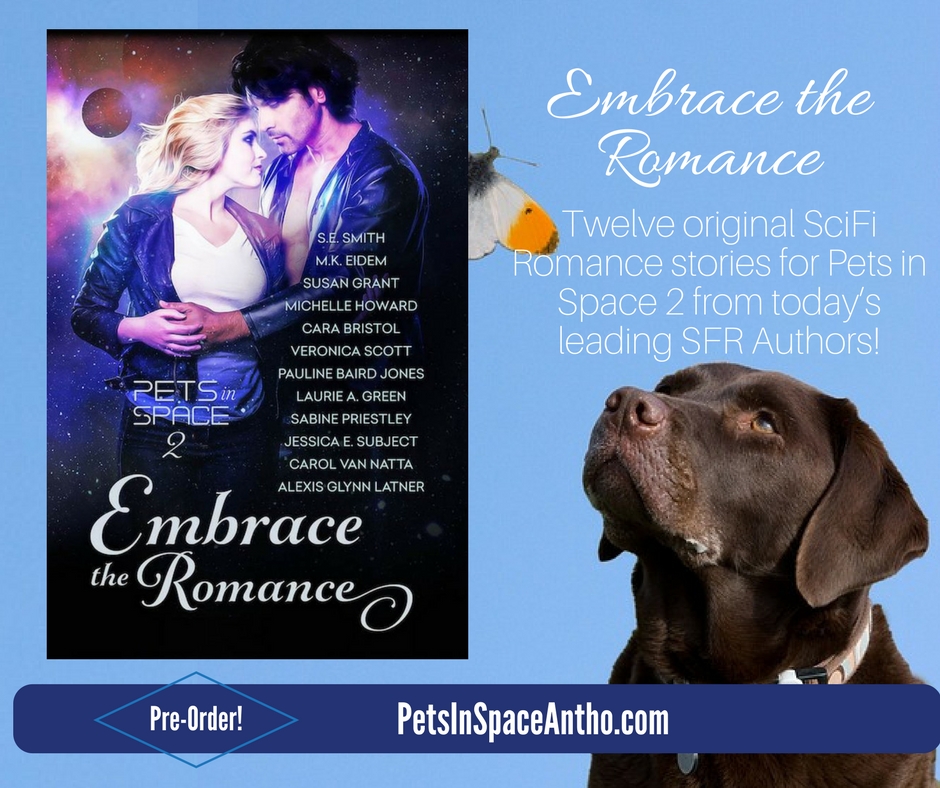 Noticed I've been a little quiet lately? Here's why. Embrace the Romance: Pets in Space 2 is coming October 10th, and it's available for preorder now! In fact, it's already a BESTSELLER on Amazon. How cool is that?
Been waiting anxiously for this one? Heard enough already? Here's a link to the universal pre-order page where you can preorder on whatever venue you prefer: https://books2read.com/u/3L9aYM
What's that? You didn't catch the first majorly popular collection? Well then, here's more info.
Release Date: October 10, 2017
The pets are back! Embrace the Romance: Pets in Space 2, featuring twelve of today's leading Science Fiction Romance authors brings you a dozen original stories written just for you! Join in the fun, from the Dragon Lords of Valdier to a trip aboard award-winning author, Veronica Scott's Nebula Zephyr to journeying back to Luda where Grim is King, for stories that will take you out of this world!
Join New York Times, USA TODAY, and Award-winning authors S.E. Smith, M.K. Eidem, Susan Grant, Michelle Howard, Cara Bristol, Veronica Scott, Pauline Baird Jones, Laurie A. Green, Sabine Priestley, Jessica E. Subject, Carol Van Natta, and Alexis Glynn Latner as they share stories and help out Hero-Dogs.org, a charity that supports our veterans!
10% of the preorder and first month's profits go to Hero-Dogs.org. Hero Dogs raises and trains service dogs and places them free of charge with US Veterans to improve quality of life and restore independence. Click the link to see more of the great things they do on their website.
My story in the collection is titled Courting Disaster: StarDog2, and it's a sequel to both Inherit the Stars and StarDog in the original Pets in Space collection (no longer available).
I'll be back on Monday with a special blog about my story.
Posted