Posted at Oct 10, 2017 7:00 am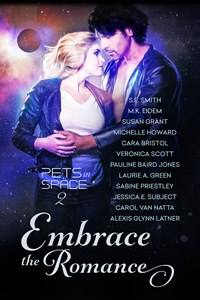 October 10, 2017
Hooray! It's Launch Day!
Join New York Times, USA TODAY, and Award-winning authors as they help out Hero-Dogs.org, a charity that supports our veterans! Get your copy today!
10% of all preorders and the first month's profits go to Hero-Dogs.org. Hero Dogs raises and trains service dogs and places them free of charge with US Veterans to improve quality of life and restore independence.
Read more about Hero Dogs here: http://www.hero-dogs.org
_______________________________
Featuring an all new story in my Inherited Stars Series:
COURTING DISASTER: STARDOG 2
A Novella
By Laurie A. Green
A commander of a spaceship faces the toughest decision of his life when he vows to protect the woman and her StarDog that he is escorting through a dangerous section of space.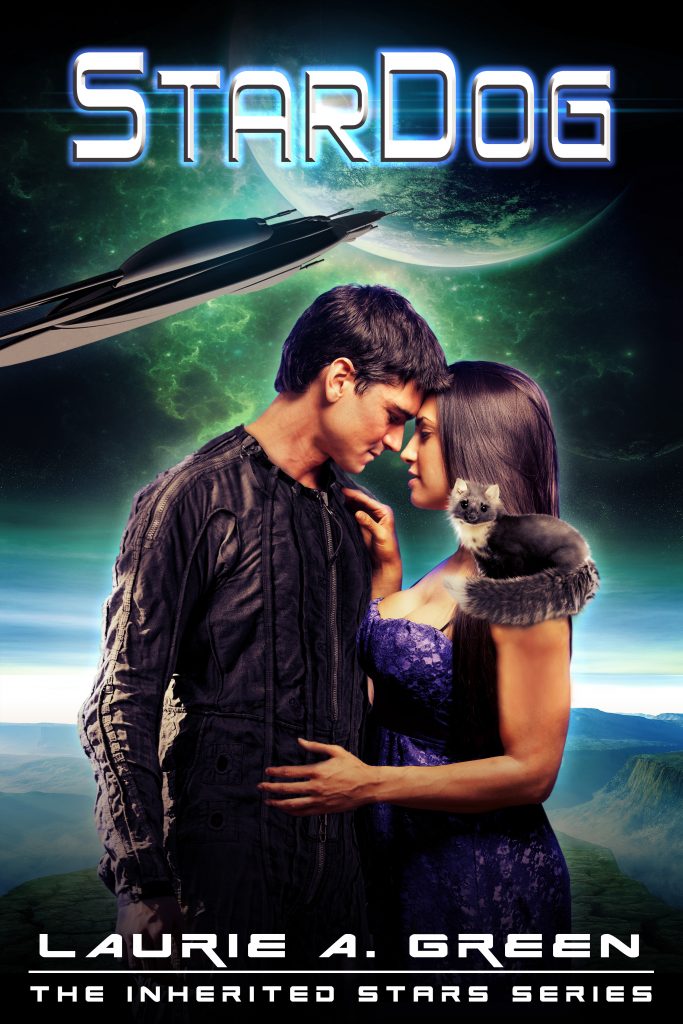 Special Bonus:
Get the original Pets in Space story and prequel to Courting Disaster FREE on Instafreebie by clicking this link:  StarDog Bonus
Courting Disaster: StarDog 2 is a sequel to BOTH StarDog and Inherit the Stars!
Plus Eleven More Original, Never Released Stories by Bestselling and Award-Winning Authors!
PEARL'S DRAGON
A Novella in the Dragon Lords of Valdier Series
By S.E. Smith (New York Times/USA TODAY Bestselling Author)
An old dragon warrior unexpectedly finds love with a human mate who is as creative and clever as she is dangerous – a perfect combination when poachers attack.
A GRIM PET
A Novella in the Tornian Series
By M.K. Eidem (USA TODAY Bestselling Author)
Grim's two young daughters discover an injured raptor and their love, faith, and kindness creates far-reaching consequences no one expects.
THE PRINCE, THE PILOT, AND THE PUPPY
("Star Puppy") A Novella in The Star Series
By Susan Grant (New York Times/USA TODAY Bestselling, and RITA Award Winning Author)
A talented starfighter pilot and a handsome prince rescue a starving puppy only to discover they are the ones that need saving.
WIRED FOR LOVE
By Michelle Howard
When a young woman is reluctantly drawn into a scarred soldier's past, they soon find themselves working against an enemy with an old grudge.
RESCUED BY THE CYBORG
A Novella in the Cy-Ops Sci-fi Romance Series
By Cara Bristol (USA TODAY Bestselling Author)
A hostage waits for death at the hands of predatory aliens when a cyborg agent disobeys orders.
STAR CRUISE: SONGBIRD
A Novella in The Sectors SF Romance Series
By Veronica Scott
A security officer aboard a spaceship finds his job complicated by his attraction to the interstellar singer he is assigned to protect and the bird he has inherited.
TIME TRAP
A Novella in the Project Enterprise Series
By Pauline Baird Jones
An unusual birthday gift creates more trouble than a USAF Engineer expects when he finds a time traveling rebel and her parrot partner in his arms.
SENSATE
A Novella in the Alien Attachments Series
By Sabine Priestley
A scientist must decide if she can trust the man who once betrayed her if she is to help his sentient com unit gain a physical form.
GIB AND THE TIBBAR
A Novella in the Galactic Defenders Series
By Jessica E. Subject
A young woman fights to come to terms with her place in the universe with a little help from the sexy alien warrior befriended by her furry pet.
PET TRADE
A Novella in the Central Galactic Concordance Series
By Carol Van Natta
An elite forces veteran crash lands on a frontier planet with a cargo full of designer pets and must seek the help of a talented, but damaged veterinarian to help him save them.
MASCOT
A Novella in the Aeon's Legacy Series
By Alexis Glynn Latner
A space station manager and an interstellar auditor must work through their antagonism and attraction to each other while the station comes under attack. Then the station mascot enters the fray!
_______________________________
More Information and Links
Number of pages: 826 (paperback)
Word Count: 288,989
Formats available: ebook, paperback
Cover Design: Fiona Jade
Pet Illustrations: Nyssa Juneau
Buy it here:
Amazon https://www.amazon.com/gp/product/B073W5WQBH/
Amazon CA  https://www.amazon.ca/dp/B073W5WQBH/
Amazon UK  https://www.amazon.co.uk/dp/B073W5WQBH/
Amazon AU  https://www.amazon.com.au/dp/B073W5WQBH/
Amazon FR  https://www.amazon.fr/dp/B073W5WQBH/
Amazon DE  https://www.amazon.de/dp/B073W5WQBH/
Amazon JP  https://www.amazon.co.jp/dp/B073W5WQBH/
iBooks  http://bit.ly/EmbraceTheRomanceiBooks
B&N  https://www.barnesandnoble.com/w/embrace-the-romance-se-smith/1126723852?
Kobo  https://www.kobo.com/au/en/ebook/embrace-the-romance-pets-in-space-2
Google Play https://play.google.com/store/books/details/S_E_Smith_Embrace_the_Romance_Pets_in_Space_2?id=Jp8rDwAAQBAJ
Goodreads  https://www.goodreads.com/book/show/35658092-embrace-the-romance
FREE Instafreebie First Chapters Sampler: https://www.instafreebie.com/free/EZz5p
FREE PDF Coloring Book: http://bit.ly/EmbraceTheRomanceColoringBook
Social Media Links
Website: http://www.petsinspaceantho.com
Newsletter Signup: http://www.petsinspaceantho.com/stay-in-touch/
Pets in Space Facebook Group: https://www.facebook.com/groups/PetsInSpace/
Enjoy the Adventures!
Posted