Posted at Oct 6, 2019 2:37 am
Don't get me wrong. I love spring and summer. I love fresh blooms and tall grass and a bright sun. I love seeing the mountains green up and watching the trees burst out in lush foliage. I love wearing t-shirts and sun dresses and never having to even think about a jacket or sweater! I love the long days, and the longer, lingering evenings. Spring and summer is a lovely time of year.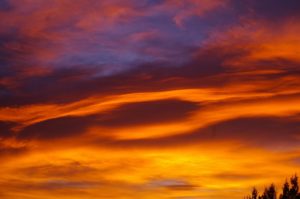 But Fall? There's just something very special about the season here in the Land of Enchantment. It's when the light begins to change and the heat of summer mellows into warm days and cool nights. The leaves and  chamisa bushes begin to turn and the sunflowers pop up, adding splashes of color to the wide-open, high desert vistas. The air smells fresh and brisk, often laced with the scent of juniper, and the skies take on the most brilliant shade of robin's egg blue you can imagine, often without a single cloud in sight.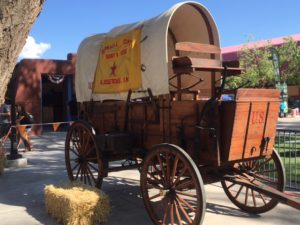 The season kicks off with our New Mexico State Fair in mid-September, where everything from Native American dancers to mariachi bands, to breads and wines to horses to farm animals are on display, and the local artists showcase their work.
We usually spend one evening at the State Fair Rodea, which always includes a concert and occasionally draws in a big name from past or present.
Last year, we were very privileged to see Kenny Loggins perform live. It was quite a show!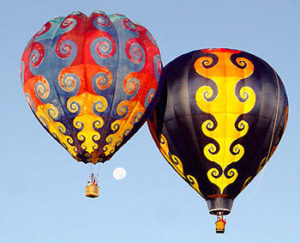 State Fair is followed by the Albuquerque International Balloon Fiesta which is happening right now, featuring the largest and most famous of balloon events in the city that's come to be known as the mecca of hot air ballooning. It's so fun to watch for my favorite balloons to show up, hovering over the city, and to see the latest creations and shapes that somebody, somewhere dreamed up. Year-after-year a few of our favorites have been a stagecoach (thanks to Wells Fargo), a giant cow (Creamland Dairy's Airabella), Darth Vader, Yoda, various UFOs and space aliens, toucans, bears (including Smokey), shoes and the "regular" shaped balloons in almost every color and pattern imaginable. 
But early October of the last four years has also brought another brand of excitement. That's when the annual Pets in Space® volume launches, and it's certainly a cause to celebrate in its own right. The authors, all award-winning and bestselling authors, work hard all summer to craft very special Science Fiction with Romance stories that involve a pet in some unique way. The pets can take many forms–common pets, alien pets, unusual pets, bio-engineered pets, robot pets, cyborg pets, plant pets and every other flavor of companion animal that the imaginative authors can dream up. I wrote stories for the 1st and 2nd collection–stories I hope to published as expanded books in the next couple of months, but I skipped the 3rd to work on some other projects. I'm back this year for the 4th edition.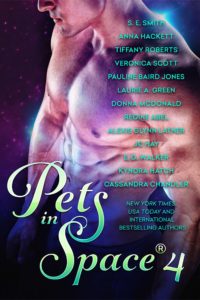 For 2019, there are 13 stories in the collection, and if you'd like to read more about them, you can see the full blurb for each on the anthology website.  
Pets in Space® 4 will be out on October 8th this year–just three days from now. (You probably know if you've been following my Countdown posts on my News feed.) The first thirty days are critical to the charity we support–Hero Dogs–because that's the donation window for this wonderful organization that raises, trains and provides service dogs to military veterans and first responders free of charge.  10% of all royalties for the first 30 days of sales (including pre-orders) goes to support this wonderful cause.
If you weren't aware of the anthology, and I've piqued your interest about Pets in Space® 4, beam over to my Books page and take a look HERE. If you've already preordered the book, I thank you so much for your support of Hero Dogs and Pets in Space® 4. Neither could exist if not for wonderful readers like you.
Enjoy your Autumn!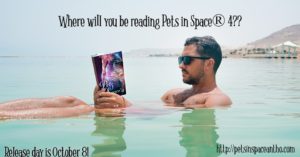 Posted