Posted at Jul 12, 2015 6:58 pm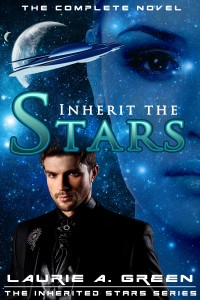 Reading Reality review site has given INHERIT THE STARS an A+ top rating!
This wonderful review site run by Marlene Harris frequently reviews SFR books, and receiving a top rating was an incredible honor. The reviewer's insights into the novel make for a fascinating read.
Please be sure to add this site to your Must-See list for book reviews: Reading Reality Review Site
INHERIT THE STARS is available as a complete e-novel, in print, and also serialized into three parts, with Part I priced at only 99 cents.
INHERIT THE STARS Part I: Flight
INHERIT THE STARS Part II: The Network
INHERIT THE STARS Part III: Sacrifice
Posted in Inherit the Stars, Review of Inherit the Stars, SFR, Top-Rated SFR