Posted at Mar 1, 2015 5:28 pm
It's the big day!
INHERIT THE STARS Parts I, II and III are now all available on Amazon.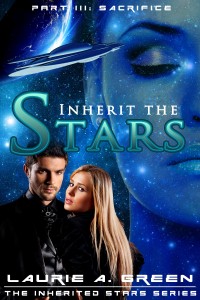 I just want to clarify, because there's been some confusion, this is not a trilogy, it's a serialized novel–one novel, three parts.
The reason we released it in this way is that INHERIT THE STARS is a massive 113,000 words and reading a document that large on a Kindle device is something few e-readers enjoy.
By breaking it down into easier three-to-six hour reads and ending each part on a pivotal cliffhanger, I hoped to make this an even more exciting reading experience.
Click the title here >> INHERIT THE STARS to view all three parts of the novel on Amazon.
Posted