Posted at Nov 22, 2017 7:02 pm
More great news to share with you just before this Thanksgiving holiday.
Embrace the Romance: Pets in Space 2 has been a #1 bestseller on Amazon, a #1 Hot New Release on Amazon, a USA TODAY bestseller, and now…
LibraryJournal.com has named it one of the "Best Books of 2017!"
Thanks to all our wonderful readers and reviewers for what has truly been a thrill ride these last six weeks!
Wishing everyone a fabulous holiday and long holiday weekend. Enjoy!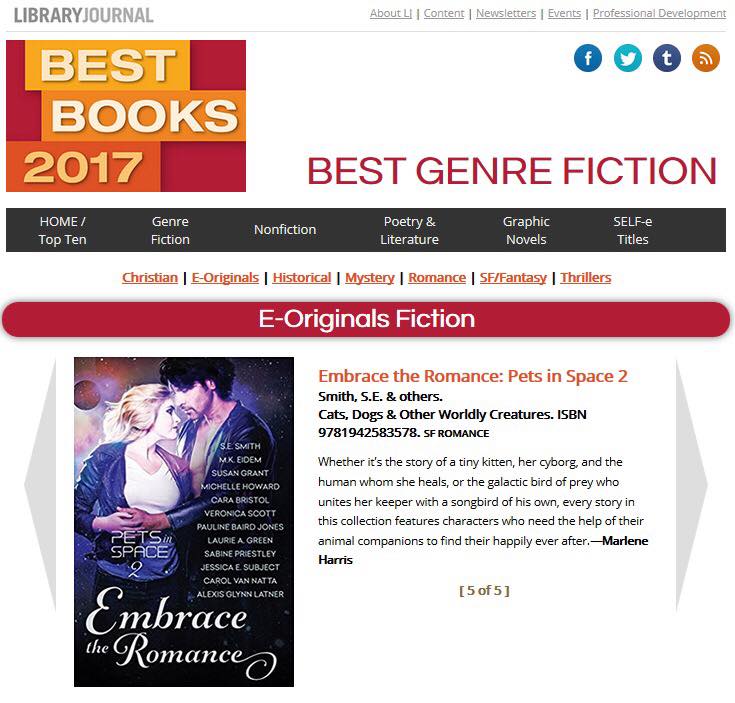 Posted in Courting Disaster, Embrace the Romance: Pets in Space 2, Recognition and reviews