Posted at Aug 8, 2017 11:30 pm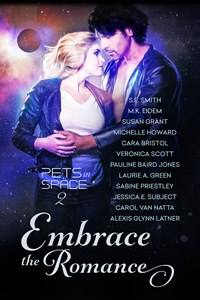 I've been posting about my next story in the upcoming Embrace the Romance: Pets in Space 2 collection, titled Courting Disaster: StarDog 2. For one, it is indeed a sequel to the original StarDog story, as well as my novel, Inherit the Stars.
Today I wanted to share a little more about it.
Let's start with a teaser and a blurb:
What happened after Operation Reset and the fall of the Ithian Alliance? Two of the characters from Inherit the Stars are about to find out when they set a collision course with disaster.
Captain Navene Jagger, commander of a mysterious, derelict starship, must pretend to be married to Ketsia Tayah, the woman he is escorting through a dangerous sector of space. As he deals with threats that might get them both killed, he's unaware of the talents of the StarDog at her side.
Now here's your  first-ever sneak peek at the opening of the story:
_____________________________
Three Calendars After Operation Reset
Carduwan Fifth Fleet Headquarters
Talstar Station
Captain Navene Jagger smiled as he gazed out the viewport of the immense space station. Talstar. Home of the Universal Flight Academy, orbiting the lush blue world of Veros. Good memories here. Heady times with his fellow cadets during the three calendars it had required to earn his wings. He'd left the program with salutatorian honors.
But without Drea.
His smile slipped. Not every recollection of Talstar was a good one. The broken engagement. The devastation in Drea's eyes. Watching her walk away for the last time. It had been his greatest defeat—Hades, his only defeat. And he'd no one to blame but himself.
He'd left Talstar the day after graduation, abandoned his plans to test her father's Mennelsohn prototypes, and promptly joined the Carduwan military.
That had been ten calendars ago. Ten very long calendars. He'd spent the first seven trying to apologize to Drea for the unforgiveable, trying to prove to her he'd changed, trying desperately to win her back.
Until…Sair happened. Drea had fallen in love with an escaped slave. A nobody. Or so he'd thought.
That was when he'd finally grasped the scale of the wedge he'd driven between them by a few acts of foolish, ego-driven folly. He'd done this. He'd destroyed their relationship. Not Drea. And, Gods knew, not even Sair.
That realization had sparked his transformation. He'd reinvented himself, stopped being a ladies' man, stopped being anything other than a dedicated officer married to his career. He didn't have love…but at least he had pride. And purpose.
_______________________________
Yes, for those of you who've read Inherit the Stars, Captain Jagger is back in his own story, still living with past regrets. And the ever-charming Ketsia is joining him, now older, wiser and determined to overcome her heart-breaking history. A history that has some painful ties to Jagger's own tribulations. 
When they're thrown together on a what looks like a suicide mission in a very dangerous sector of space, it's a match made in purgatory, for sure.
But Jagger and Ketsia aren't alone. There's a StarDog along for the ride who might just be the catalyst for a ship-load of trouble!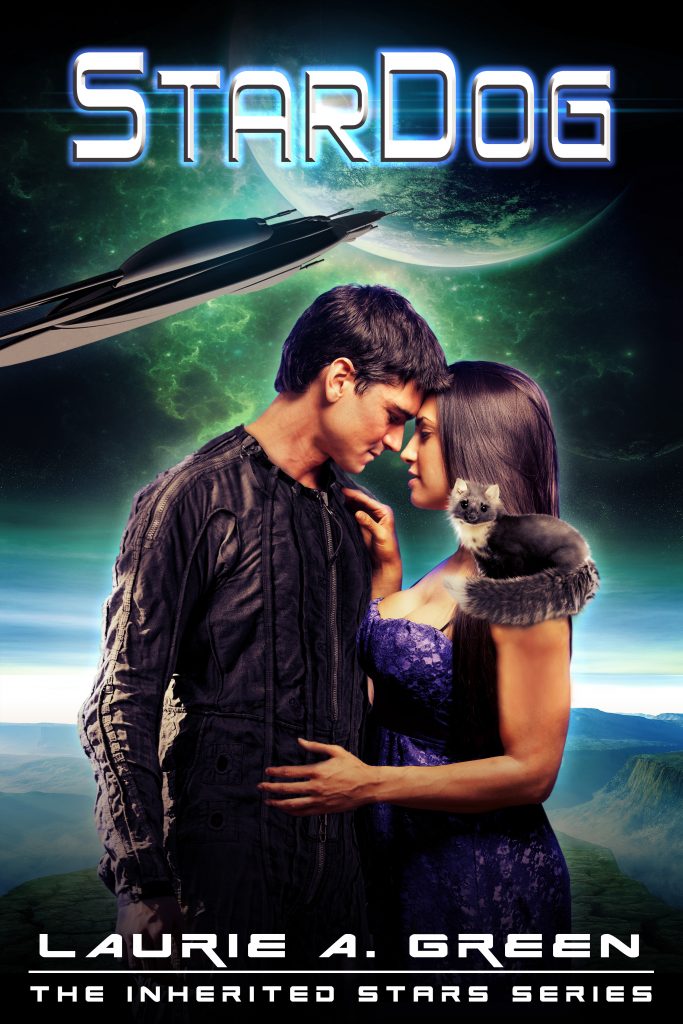 If you've read this far, thank you, and here's a bonus for you. The original story, StarDog, has now been released as a separate book and is available for FREE via Instafreebie in .mobi, .epub and PDF versions.  Click here to get StarDog free on Instafreebie
Also be sure to preorder the sequel–Courting Disaster: StarDog 2–to be released as part of Embrace the Romance: Pets in Space 2 collection coming on October 10th. It's being offered widely. Click here to see all vendors.
All of the authors are very proud that 10% of all preorders plus first month's profits will go to support Hero-Dogs.org, who provide service dogs free of charge to U.S. veterans.
More news and announcements coming soon, so please check back.
Posted in Captain Jagger, Courting Disaster: StarDog 2, Embrace the Romance: Pets in Space 2, Free book, Ketsia, StarDog